The best kept secret of Antibes|By the sea French Riviera Hotel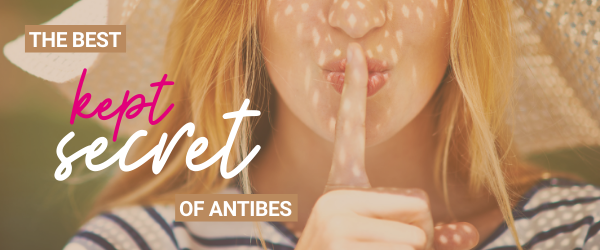 What if we told you that a magical place is located in Antibes, right by the sea ? A place where you will be woken up by the cicadas from only 56€ per night. You would have difficulties to trust us, right ? Today, we're sharing to you Antibes' best kept secret.
The secret has a name…
Located in Antibes, a city perfectly located between Cannes and Nice, discover the most secret and most appreciated hotel of its category in Antibes : La Jabotte with an average rating of 4.9 on Google and at the fourth place in the TripAdvisor ranking (all types of accommodation combined). Behind La Jabotte, this is us : Nathalie and Pierre, your hosts during your next stay in Cap d'Antibes.
The ingredients of a successful stay…
A touch of mystery : located in a peaceful cul-de-sac, our charming hotel is nestled in the heart of a magical place.
A pinch of sea breeze : just a few meters from the sea and its free sandy beaches, you can almost feel the water and the sand on your feet.
A hint of cotton : 9 bright and quiet rooms, a must for your relaxing nights.
A sprinkle of magic : you are awakened by the soft song of the cicadas and enjoy our patio for your sunny breakfasts or your moments of relaxation after a day of sightseeing.
A dash of exclusivity : take your breakfast in your pajamas or in our soft bathrobes if you feel like it, fall asleep at nap time in a deckchair, go to the beach in your swimsuit… At La Jabotte, you recharge your batteries and think ONLY of yourself ! We will make sure that no one disturbs you.
Mix it all up and you have a perfect stay in Cap d'Antibes.

They tried the Jabotte's Way Of Life…
Since 2013, we find great pleasure in welcoming our guests to our little corner of paradise ! But who better than our customers to talk about us and their experience at La Jabotte? Here is a small collection of your kind words…
Such a wonderful stay at this hotel. The hosts were charming, caring, welcoming as is rare to be greeted nowadays. The place was magical. A corner of paradise in the city – Marie
As soon as you enter this beautiful and cozy hotel, a soothing atmosphere surrounds you. From the greeting to the breakfast, all the details are thought out to make you feel like friends – Abellan
A little corner of paradise, full of charm, surprising calm, a few steps from the sea. Starting point for a magnificent walk by the sea around the Cap d'Antibes – Olivier
A haven of peace 2 steps from the sea. Close to everything and yet quiet – Nini
The owner Nathalie is the most friendly human being on the planet! I really like her, she's so caring and helpful! It's not a huge place but with lots of character in it. My bf and I really enjoyed our stay and we were so sad that we had to leave – Jacqueline
This is one of the most friendly and charming hotels weve stayed at. Full of local character and in a beautiful area. Near a fantastic beach. Lovely little garden which is unusual near the coast – Paul
Planned to stay for two nights and stayed for over a week! Decided within minutes. Natalie, Pierre and Hush welcome you with such a warm embrace that you feel at home. Beautiful surroundings, everything given such wonderful attention to detail. Perfect – Nick
From the very 1st moment that I stepped into La Jabotte I felt at home. It truly is a hidden gem. The accommodations were lovely, functional, & welcoming. Everything was of the utmost comfort. Nathalie & Pierre are true "citizens of the world"; their approach to living is admirable. I can not wait to return here. They provided me with solid local insights into local culinary & cultural events/locations, even booking me a table at a tough-to-get spot. I even had lunch with them one day! I am very happy to recommend this location to anyone who is looking to get away from the 'stodgy/corporate type' of hotels of any given city centre & actually R-E-L-A-X – Tchalla
I would recommend La Jobotte to anyone. Only problem is it won't be our secret anymore – Jim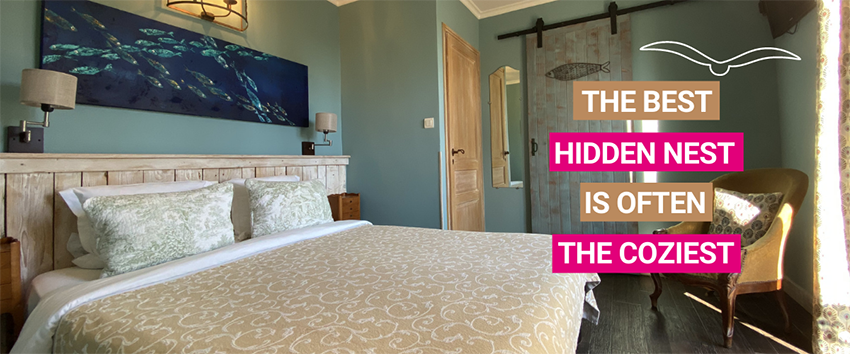 Do you also want to live a real experience during your next stay in Antibes or on the French Riviera ? We would be very happy to welcome you and ensure your well-being. You can book your next getaway today on our website, by phone or by email.
In the meantime, find La Jabotte Way Of Life on our Instagram page

---
La Jabotte is a charming hotel with 9 rooms classified 2 stars, in Antibes. Ideally located by the sea and at the foot of the Alps, between Nice and Cannes. In addition to enjoying its patio and pleasant sunny garden for your moments of relaxation, you will be staying at a strategic location on the Cote d'Azur, near a multitude of activities and points of interest of the French Riviera.
Categories: Uncategorized
« 6 reasons NOT to spend your next trip in France at Antibes | Alpes Maritimes
Botanical Garden of Cap'Antibes and other spring's curiosities »